Leaders of Sichuan Guocuang Digital Industry Development Co., Ltd. visited Jiaoyun City Card Company
2022-05-30 16:28
On May 27, Li Quan zhou, general manager of Sichuan Guochuang Digital Industry Development Co., LTD., visited Jiaoyun City Card Company for investigation and communication. The leading group of Jiaoyun City Card, including executive deputy general manager Yang Jian, deputy general manager Zhang Chi and the Marketing department members accompanied .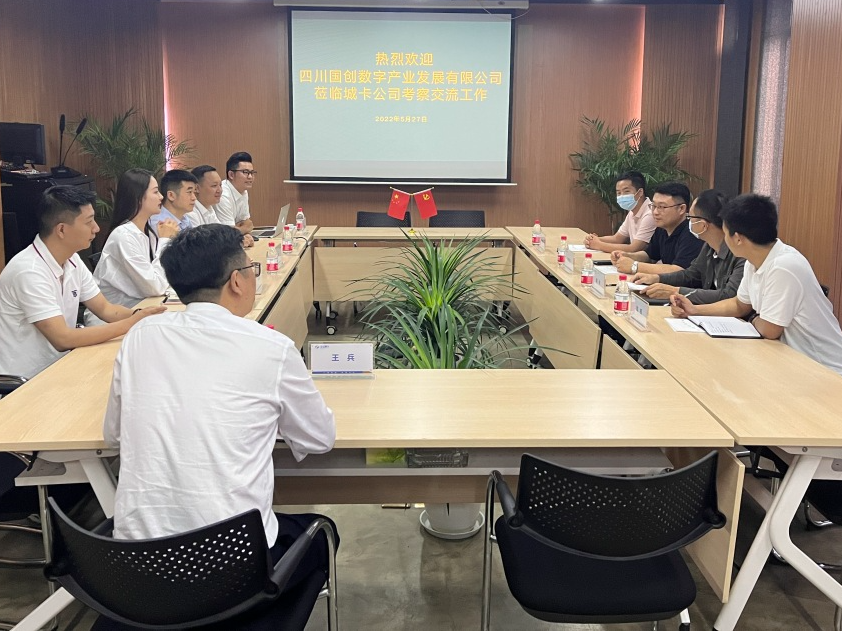 Yang Jian, Executive Deputy General manager of Jiaoyun City Card, first extended a warm welcome to the delegation of Sichuan Guocuang Digital Industry Development Co., LTD., and introduced the company's "Overall green travel solution", elaborating on the company's main business, research and development achievements and application cases. After listening to the introduction of City card Company, Li Quanzhou, general manager of Guocang Digital Industry Co., LTD, fully affirmed the core technology, products and strategic concept of City card company, and recognized the important influence of travel efficiency on the development of transportation field. When it is mentioned that shared parking service can effectively solve the problems of low parking efficiency and difficulty, Li Shuzhou said that this is also a part of the strategic planning of Guochuang. The application of traffic big data can effectively improve people's travel efficiency and travel experience. It is hoped that both sides can keep communicating in the future and seek for the breakthrough point of cooperation.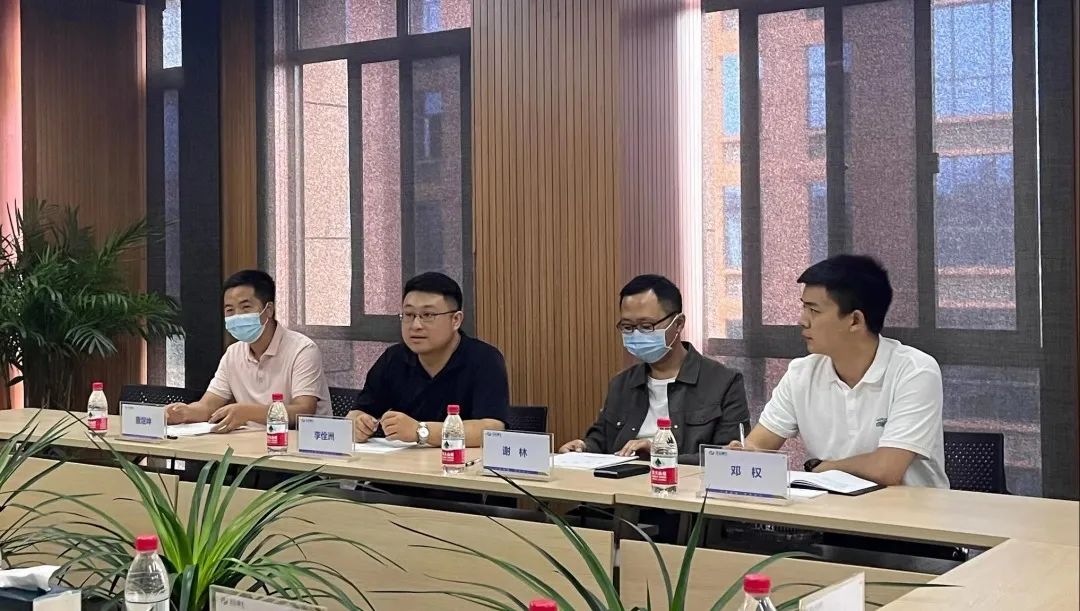 Whereafter, Yang Jian said that at present the common topic the government and enterprises are concerned about is integrated development of industrial digitalization. To solve this problem, resources, capital, assets, including operation services, should be centralized before the resources can play a greater value.  Since City Card Company was founded in 2008 has been focused on public transportation service industry, energized by science and technology, it independently researches and develops the core algorithm of bus big data and vehicle-road cooperation, which is a first breakthrough in public transportation industry in the new model, and the new ecology.  City Card company is capable enough in operation and service, and can effectively solve problems such as public transport service, safety and industry supervision. Under the background of the states adovacates new forms of travel and integration of transportation and industry, City Card exports low-cost and high-value "digital-smart green overall solution", which will fully mine informationized data, adhere to the core concept of data-driven business, and make public transportation truly integrated into the system of intelligent transportation. So as to really disrupt peoples travel needs and contradictions from the business to the overall level of technology.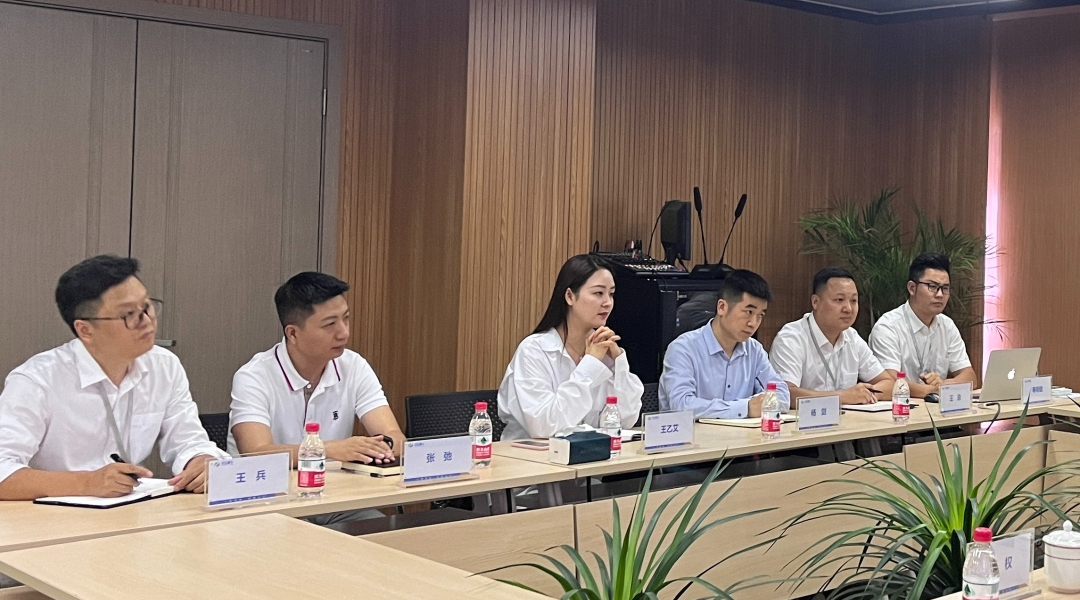 At the end of the meeting, both sides made in-depth expansion on intelligent transportation digitalization and discussed the feasibility of mutual participating in the construction of transportation digitalization in the future. At present, The City Card company is in the stage of transformation and development, and is in urgent need of partners like Guocuang Digital to join in, to improve people's livelihood services, activate the value of resources, solve development problems, boost the business of both sides, and promote the development of the city together.

Back